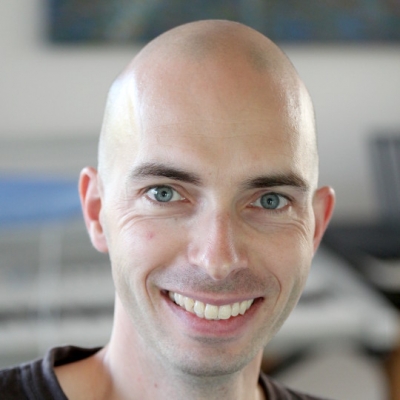 Michael Ludvig — Experienced IT Professional focused on Architecting, Designing and Implementation of Amazon Web Services solutions for customers of various sized and various AWS adoption levels.
My background in all things Linux with over 15 years of professional experience from Linux Kernel development through System, Security and Network Administration to a more high level role of Design and Delivery of new projects makes a perfect foundation for the varied and complex skill set required for successful Amazon Web Services adoption.
I'm proud to be one of the first in New Zealand to achieve AWS Certified Solution Architect – Professional level. And many more AWS certifications afterwards.
Experienced
Amazon Web Services and Linux Professional with 15+ years of industry experience

Customer focused
Always strive for the best solution to suit the customer and task.

Versatile
Successful record of both hands-on and high-level tasks makes the perfect foundation for my work.

Up To Date
Always trying to be up to date with the latest AWS offerings that may benefit my customers.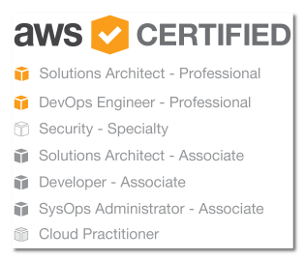 AWS Certified Professional

Red Hat Certified Engineer

Oracle Solaris System Administrator Certified Professional

MySQL Certified Database Administrator

Plus a number of minor courses and certifications (ITIL Foundations, etc).
Open Source Contributions
S3cmd

I was the original author and maintainer of the de facto official AWS S3 command line client before AWS-CLI got S3 support. It used to be very popular and was even mentioned in Amazon's official training materials. 100% Open Source, contributed to the AWS community.

AWS Utils

Collection of tools for automated AWS account setup. Successfully used by my clients from small companies to large enterprises. 100% Free Software

Linux Kernel

Contributed support for VIA PadLock cryptography engine, improved Linux Kernel compliance with IPsec standard, worked on IPv6 networking support.

GNU Toolchain

Added VIA PadLock support to GNU binutils, implemented new features to GNU debugger, completed GDB port to x86-64 architecture.

Various contributions

Contributed new features to various open source projects and fixed minor bugs in even more projects.
Air New Zealand

Spark Ventures

Vodafone

Sky TV

The Warehouse

And many many more to name here.